Leslie Nolan, Executive Director
Mark Edelstein, Asst Secretary
Douglas Evelyn, Vice Chair
Susan Martore-Baker, Asst Treasurer
Juliana H. Phillips, Vice Chair
James L. Garvin, Secretary
To reach any of the leadership staff directly, 603-783-9511 and the extension number listed below. Please email info@shakers.org with any general inquires. To email staff directly, add shakers.org to the end of their address listed here:
Leslie Nolan, Executive Director  |  ext. 201  |  lnolan@
Jacquie Lynch, Accounting & HR Manager  |  ext. 204  |  jlynch@
Renee Fox, Collections Manager  |  ext. 240  |  rfox@
Sandy Scripture, Collections Care Assistant  |  ext. 203
Rae Easter, Marketing & Development Coordinator  |  ext. 205  |  marketing&development@
Justin Perkins, Property Manager  |  ext. 285  |  buildingsandgrounds@
David Ford, Manager, Buildings and Grounds
Andy Messenger | Manager of the Concord Food Co-op Organic Gardens at Shaker Village
Laurie Lockwood, Gardener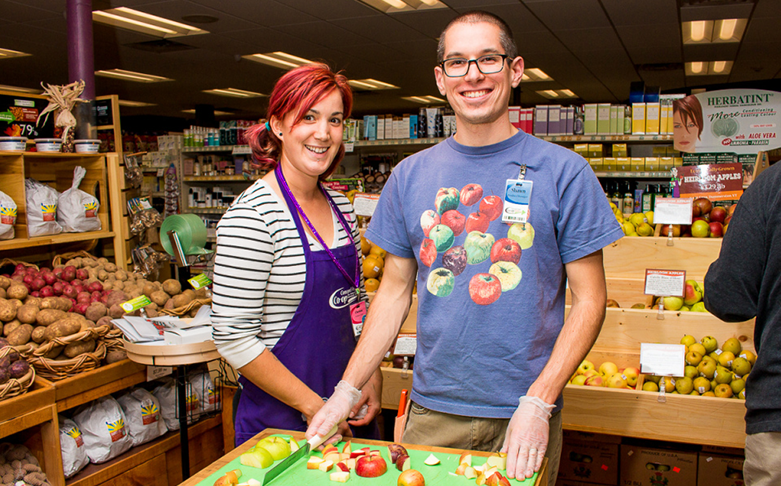 Our Strategic Partnerships
The development of strategic partnerships with like-minded organizations and businesses is a key component of Canterbury Shaker Village's evolution towards being a more dynamic and sustainable organization.
The Canterbury Shakers recognized that their economic success was directly tied to their relationships with the outside world and economy. Today, the museum's strategic partnerships are an opportunity for expanded mission-driven programming and a solution to rising operational costs. Each partner was selected for their commitment to education, their shared values, and their understanding of the Canterbury Shaker Village mission.
Our current partners include
Catering By Design, Concord
Concord Food Co-op Organic Gardens at Shaker Village
Dewey School at Canterbury Shaker Village
Meadowsend Forest Management