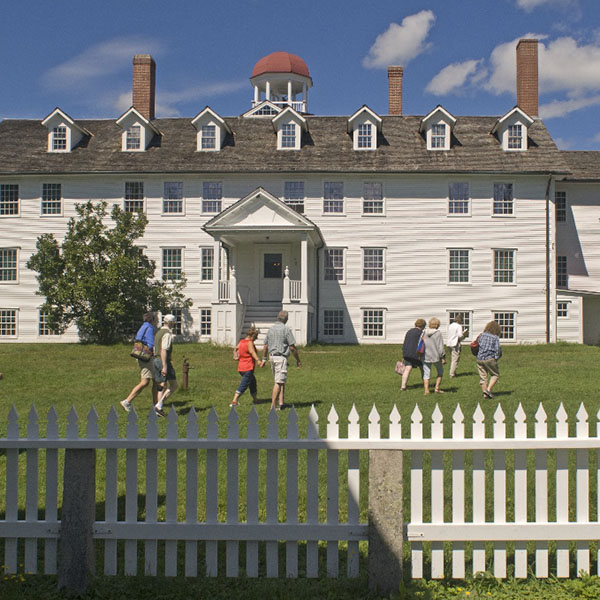 Available by appointment, weather permitting.
For groups of two to twenty (or more with special arrangements)
Socially-distanced walking tours of the Village led by knowledgeable guides. Tours are outdoors, with the exception of a detour through the Meeting House — enter through the Men's entrance and exit through the Woman's entrance!
Masks are mandatory, and social distancing guidelines will be in place.
Appointments are required and pricing is based on number in a group. Please contact Rae Easter at info@shakers.org or 603-783-9511 ext. 205 for more information or to reserve a tour.