Canterbury Shaker Village To Host Artisan Market
On Saturday, September 16 from 10:00 a.m. to 5:00 p.m., Canterbury Shaker Village will host Artisan Market, featuring handcrafted art and crafts, food truck, and mobile cocktail bar.
In total, the Village's Artisan Market will feature more than 25 vendors, some of whom include Carroll Studio Gallery, Weston Hand Carved Spoons, Erica Walker Jewelry, and Anne Boisvert Pottery. "The quality of vendors we have lined up for this event is really top-notch," said Kyle Sandler, education manager at the Village. "We are thrilled to delight and inspire visitors of all ages."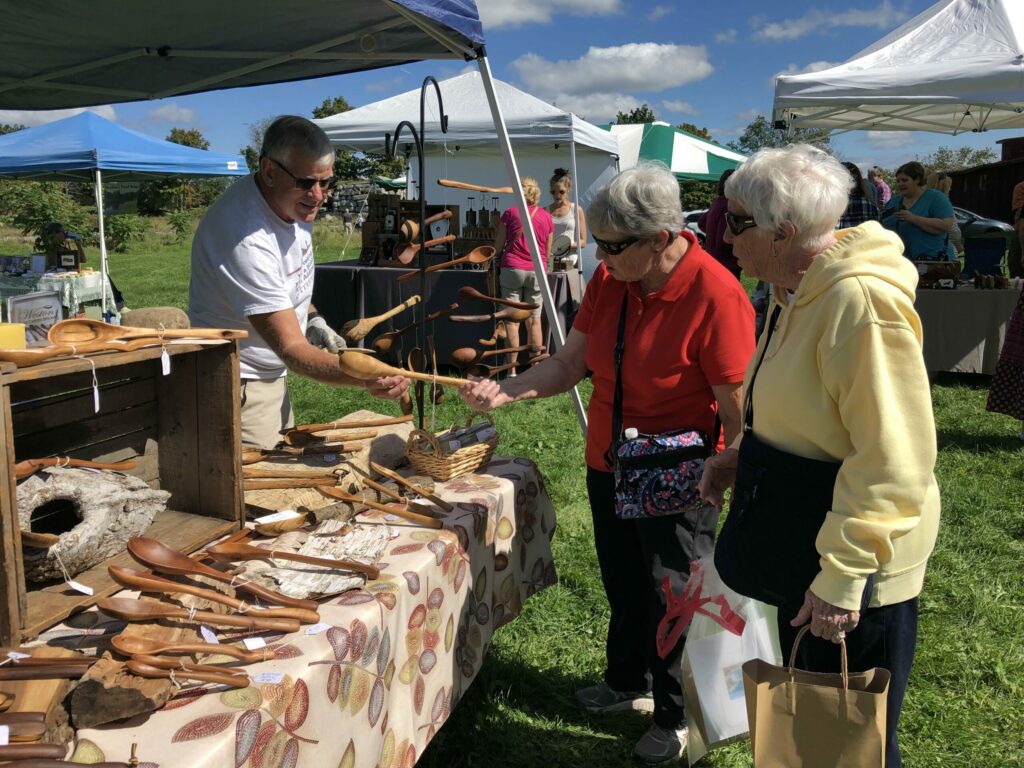 The event will also feature live music with Audrey Drake scheduled to perform between 11:00 a.m. and 1:00 p.m.
"Audrey is known for grabbing the attention of listeners with music that tugs at their heartstrings," said Leslie Nolan, executive director of the Village. "Her ability to tell stories through her music is a subtle reminder of the story of the Canterbury Shakers, whose legacy we continue to reinterpret and share on a daily basis."
Admission to the Village's Artisan Market is $15 for adults (over age 25) and free for members and kids. Click here to purchase your tickets.
About Canterbury Shaker Village
Featuring 694 acres of forests, fields, gardens, nature trails, and mill ponds under permanent conservation easement, the Village is designated as a National Historic Landmark with 25 restored original Shaker buildings and 4 reconstructed Shaker buildings. In addition to tours, exhibits, and programs, Canterbury Shaker Village provides wonderful, relaxing, and beautiful indoor and outdoor spaces for weddings. 
Canterbury Shaker Village is a member of the NH Heritage Museum Trail, which connects the public with culturally rich heritage institutions in New Hampshire. For more information about The Trail, visit nhmuseumtrail.org.