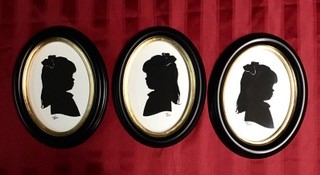 For this holiday season, Canterbury Shaker Village is partnering with Deborah O'Connor, "The Silhouette Lady", to create the perfect holiday gift item: a timeless silhouette portrait of your loved one. Make this a memento for grandparents, guardians, mothers/fathers, and the whole family to cherish!
After ordering, you will receive instructions on the the next steps to get your order filled. Happy Holidays!
Click here to order now!
Options and Prices: