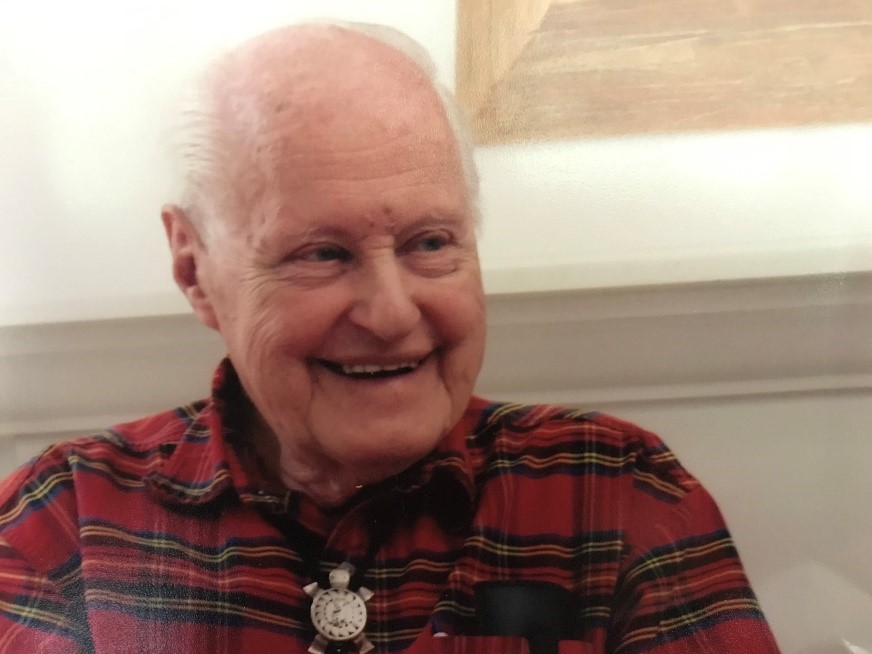 Tree-Planting Ceremony for Charles "Bud" Thompson
Friday, October 22, 3 p.m.
Meeting House Lane
Many people in the Shaker world fondly remember Bud Thompson for establishing the museum at Canterbury Shaker Village along with the Shaker sisters, and his extraordinary gift of sharing the history of the Shakers through his storytelling.
You are invited: Tree-Planting Ceremony in honor of Bud will be held on Meeting House Lane at Canterbury Shaker Village, Friday, October 22 at 3 p.m. The Village is grateful for the generous support of Friends who have purchased and selected the beautiful maple tree, and helped with preparation for its planting. Howard Mansfield will speak at the Ceremony and share a few words about Bud.
Howard Mansfield writes about history, architecture, and preservation. He sifts through the commonplace and the forgotten to discover stories that tell us about ourselves and our place in the world. He has written a dozen books, including his latest, Chasing Eden: A Book of Seekers, which includes a chapter about Canterbury Shaker Village.
Those wishing to share stories about Bud are strongly encouraged to do so. The ceremony will be held outdoors, rain or shine. Refreshments served, and your folding chairs are welcome.
Shaker Trees
by Eldress Bertha Lindsay
"The first maples were planted on both sides of the road from the Church family towards the Second family north on May 8, 1855. Maples on the south side of Meeting House Lane were set out in 1859 by Elder Henry Blinn, while those on the north side of lane were set out on Nov.1, 1860 by Benjamin Smith. These eight trees on each side were very special as they were cared for by the little girls of that day and named for them. The little girls grew up to be leaders or stalwart souls in Zion. The trees are living memorials to their dedicated lives."