Guided Tours of the Village
Canterbury Shaker Village is a National Historic Landmark and museum nestled among the rolling hills of wooded central New Hampshire. With a distinctive campus of 25 original and 4 reconstructed Shaker buildings, as well as nearly 700 acres of forests, open fields bordered by stone walls, well-tended gardens and picturesque mill ponds, Canterbury Shaker Village is a must-see for anyone touring the region.
Come take a tour, explore the stories of the Canterbury Shakers, and discover the core values that shaped their collective communities. The Shakers are known for their impact on agriculture, technology, modern architecture, and design.

Guided Tours 

  |  Tickets Available Now    

Please note that masks are required for all visitors while indoors. Masks are optional outdoors.

For all questions regarding tours, please contact Jill Lessard at 603-783-9511 x 202 or email jlessard@shakers.org. 
GUIDED TOUR SCHEDULE
The Village grounds are open dawn to dusk, and free to explore.

Guided Tour Schedule through June 30           
(Village Open Tuesday – Sunday) 
11 AM | A Cultural Landscape: Village Design*
1 PM | Shaker Stories: History & Legacy
3 PM (Tues/Thurs/Sat) | Innovations & Inventions: Shaker Ingenuity
3PM (Wed/Fri/Sun) | Hale & Hearty: Shaker Health
*Please note that A Cultural Landscape is an outdoor tour and does not go inside the historic buildings.
GUIDED TOUR PRICING 
 Admittance to the grounds is always free. 

Outdoor Tours  |  $20
Indoor Tours  |  $25
Group Tours | $20, minimum of 12 guests
School Tours | $15 per student, $18 per adult
Private Tours | $50 | Offered by appointment. Please call Jill Lessard at 603-783-9511 x 202 or email jlessard@shakers.org. Private tours must be requested 5 to 7 days in advance. 
Visitors age 25 and under are free, except for school tours.
Members are free for Outdoor Tours, and half-price for all Indoor Tours. To check your membership status or for more information, please 603-783-9511 x 205.
A Cultural Landscape: Village Design highlights the Shakers' contributions to architectural design, landscaping, waterworks, and masonry. Visitors will examine the landscape around them and learn about the decisions that the Shakers made – from planting maple trees and laying out a productive vegetable garden to building rock walls, creating an elaborate system of millponds, and making decisions about the external features of the Village (planting trees, clearing agricultural ground, etc.) as well as architectural building style and paint color.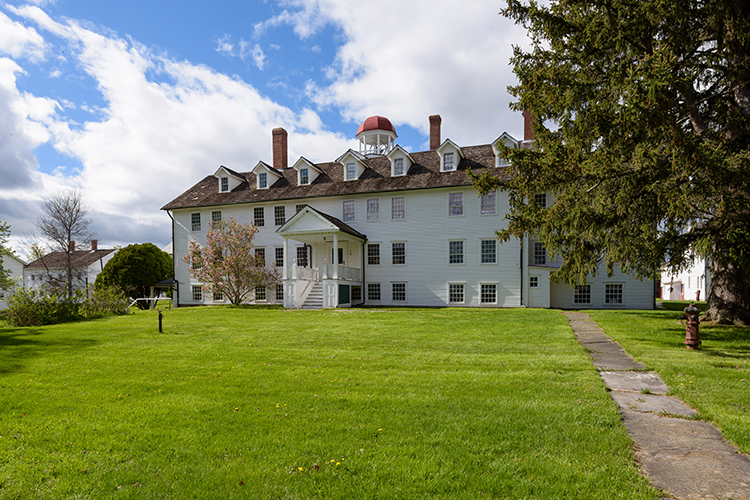 Shaker Stories: History & Legacy explores how the Shakers journeyed from being a misunderstood and persecuted people to becoming one of the most intriguing and successful religious communities in our nation's history. Learn how their vision of "Heaven on Earth" reflects communal life, religious practices, gender equality, pacifism, simplicity, and innovative contributions to American history and culture. Get inside access to the Meeting House (1792), Dwelling House (1793), Laundry (1816), and Schoolhouse (1823).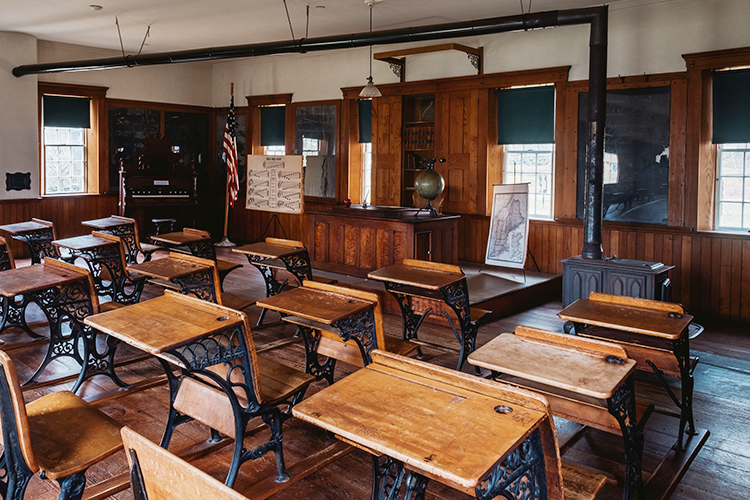 Innovations & Inventions: Shaker Ingenuity showcases the Shakers as pioneers in developing seeds, medicines, furniture, textiles, and labor-saving inventions, and their innovations as playing an integral part in their daily life. The Shakers' approach to experimenting, failing, and trying all over again  influenced their dedication to quality, autonomy, shared knowledge, and community values. See how their countless innovations are relevant today as you tour the Grounds Overlooking Mill Pond, Laundry, Dwelling House, School House, and Blinn's Arboretum.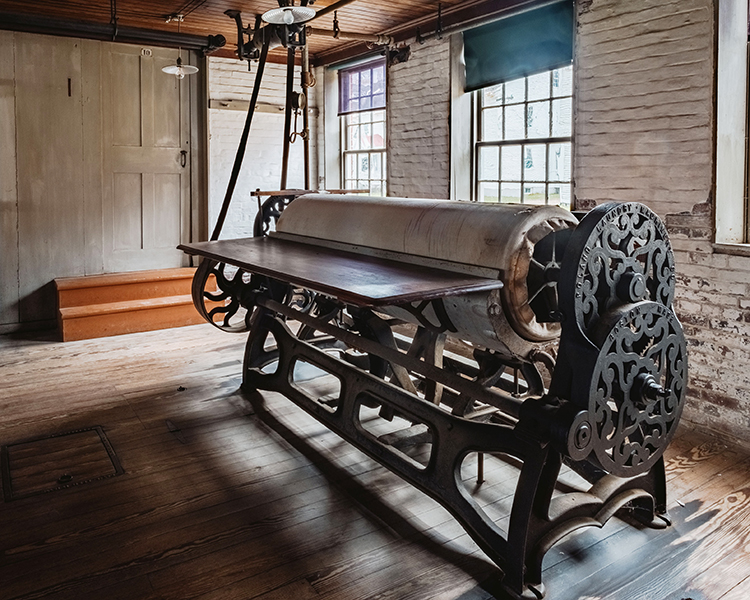 Hale & Hearty: Shaker Health is especially relevant today, as the COVID-19 pandemic has substantially affected our daily lives as well as our physical and emotional well-being. Discover how the Shakers built and sustained resiliency through worship, societal structure, connection with nature, medicinal innovation, and mindfulness. And uncover how to incorporate aspects of Shaker well-being into our individual and collective resilience today through informational, insightful, and inspirational visits to the Infirmary, Ministry Shop, and Syrup Shop .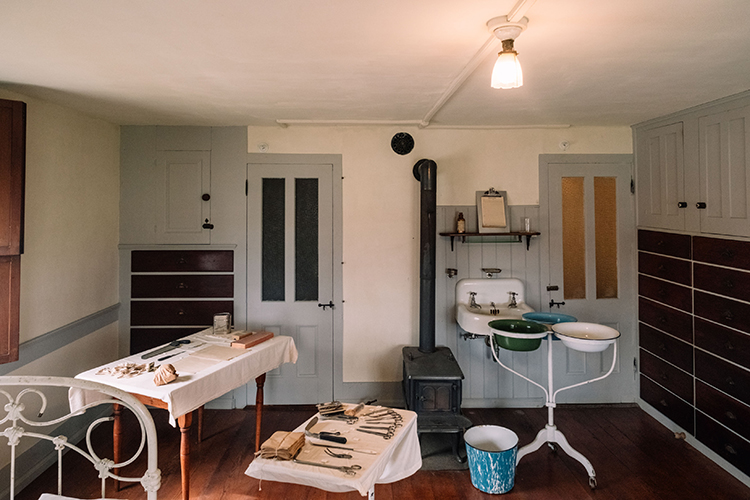 Please note: 
The safety of our visitors, staff, and volunteers is the Village's most important priority, so indoor tours are limited to 24 people and masks are required for everyone while inside; optional outdoors. 
Tickets are required for all tours. Visitors age 25 and under, whose admission is complimentary, must also reserve a ticket to ensure that each tour does  not exceed capacity.
Members receive complimentary admission for the outdoor "A Cultural Landscape" tour; half-price admission for all guided indoor tours.
Each tour is one hour and fifteen minutes in length.
Although the Village does not offer food service, the Village Store carries light snacks and beverages — and all are welcome to bring a picnic lunch to enjoy on the picturesque grounds.
After Your Tour
Inside the Village Store, you can grab a map, then explore the beautiful trails and scenic views on this spectacular site. Or you can peruse the Shaker-inspired merchandise and purchase a memento of your visit. Better yet, do both!
Schools and Groups  |  The Village offers Group Tours for 12 or more guests as well as School Field Trips at reduced rates. For more information and pricing, please click here. To make a reservation, please call Jill Lessard at 603-783-9511 x 202 or email jlessard@shakers.org. 
The Village Store
Beginning Saturday, May 14, the Village Store will be open Tuesdays through Sundays from 10 am to 5 pm. 
Discover an exceptional assortment of baskets, brooms, oval boxes, carriers, and other traditional Shaker-style objects, plus books, music, jewelry, candles, cards, and much more. 
Dining
Due to Covid-19, dining at the Village is currently unavailable.
Average Visit
2 ½ to 3 hours.
Fees and Payment
Group Tours are available by reservation. For more information, email Jill Lessard at jlessard@shakers.org.
In many of the historic buildings, you can watch and talk to traditional artisans as they demonstrate crafts that were part of everyday life for both the Shakers and their "Worldly" counterparts. Admission staff will provide the demonstration schedule when you arrive.
Traditional crafts-demonstrations include: