Leslie Nolan of Fairfield, Connecticut, has been named to lead Canterbury Shaker Village as Executive Director effective February 3, 2020.   Nolan was Executive Director of the Wilton Historical Society in Connecticut from 2012 to 2017, and has just completed a two-year stint with the Peace Corps in Ukraine.  In Wilton, she led strategy, operations, fundraising, and capital projects for a complex of three distinct sites and 20 buildings, developing new programs and strengthening operations to increase community involvement and enhance public benefit.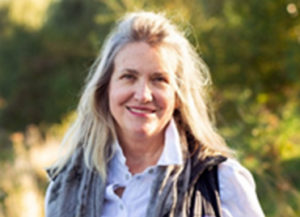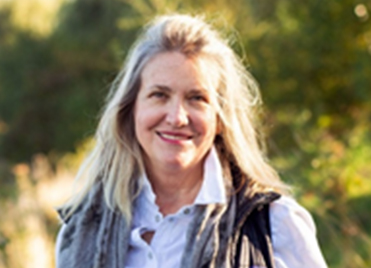 Nolan's extensive museum experience includes foundational work at the Museum of the City of New York and the Whitney Museum of American Art, both of which were expanding operations, buildings, and collections during her time there.  As director of the Center for Contemporary Printmaking in Norwalk, Connecticut, she spearheaded a $2 million capital campaign, rebranded the organization, and established new outreach initiatives. 
Jean Halloran, Chair of the Board of Trustees of Canterbury Shaker Village, said "Leslie was our first choice.  Her experience in leadership—entrepreneurship, managing change, resilience—was a good match for our needs, and she also expressed an immediate connection to the site and a passion for Shaker values."
Nolan succeeds Susan Bennett, who stepped down in early 2019.  "Bennett was a force for much positive change in her two-year tenure as director, and we are grateful for her continued contributions throughout 2019, when she acted as consultant to the Village to oversee the dam repair project at Turning Mill Pond," said Halloran.  "We are also grateful to Maggie Stier, our Director of Marketing & Development, for stepping up to be our interim director for the past year."
Reached at her home in January, Nolan said "I am deeply honored to be joining Canterbury Shaker Village and to be entrusted with this historic treasure.  The enthusiasm of the Board is inspiring, and I am greatly looking forward to working with them, the staff, volunteers, and the community in promoting Canterbury Shaker Village's unique contributions to America's cultural heritage."
Canterbury Shaker Village marked its 50th anniversary as an incorporated museum in 2019 with a collaborative exhibition at the Currier Museum, "The Shakers and the Modern World," on view through February 16, 2020; a new publication about the Village; and expanded partnerships including the opening of the nature-based Dewey School at the Village. 
Connie Roy-Czyzowski of Delta Dental and a Corporator at Canterbury Shaker Village, led the search process and recruited and evaluated many qualified applicants.
Nolan's appointment comes at an exciting time for Canterbury Shaker Village as it looks to the future, placing new emphasis on conveying the relevance of Shaker values in today's complex and challenging world, and expanding the scope of its programming and partnerships.  The Board of Trustees is also committed to building a sustainable financial future for the Village in the face of changing trends in historic site visitation nationwide.