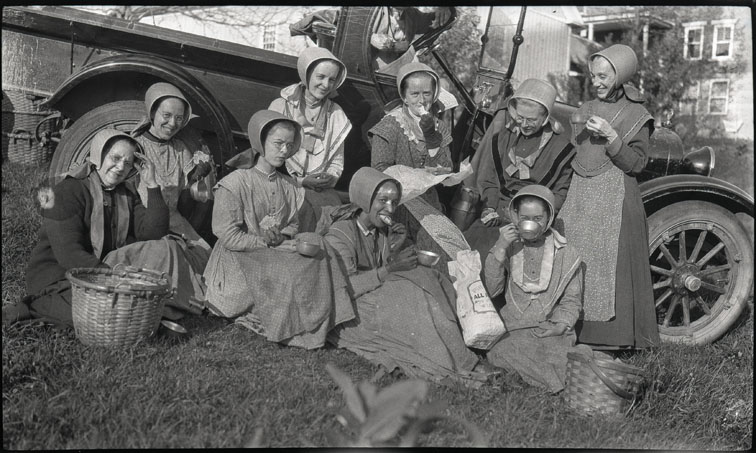 Personal photography without flash is allowed throughout the Village. The use of tripods and "selfie sticks" is prohibited inside buildings. Drones are not allowed on the Village grounds without prior written approval from management.
We welcome visitors interested in using the Village as a venue for wedding, family, graduation, or yearbook photography. A photography site pass ($50) can be obtained through our website and at the Museum Store in the Carriage House during the Village's open hours. This pass admits the photographer, subjects, and any attendant friends or family members.
Photography is permitted anywhere on the Village's grounds, so long as it does not disrupt other visitors' experience. No climbing on rock walls or foundations. Photography must be family-friendly and appropriate for a public museum. Photography is for personal use only; photos cannot be reproduced for sale without permission of Canterbury Shaker Village.
Inquires about using the Village for other professional photography, or any questions about our photo policy, can be addressed to info@shakers.org.