Learn How to Build Stone Walls at Canterbury Shaker Village
If you have ever walked in the woods anywhere in New England, you have likely stumbled into an old stone wall and wondered at their purpose and how they were built. This wonder can be satiated at one of two upcoming two-day Stone Wall Workshops, August 13/14 and August 27/28, at Canterbury Shaker Village.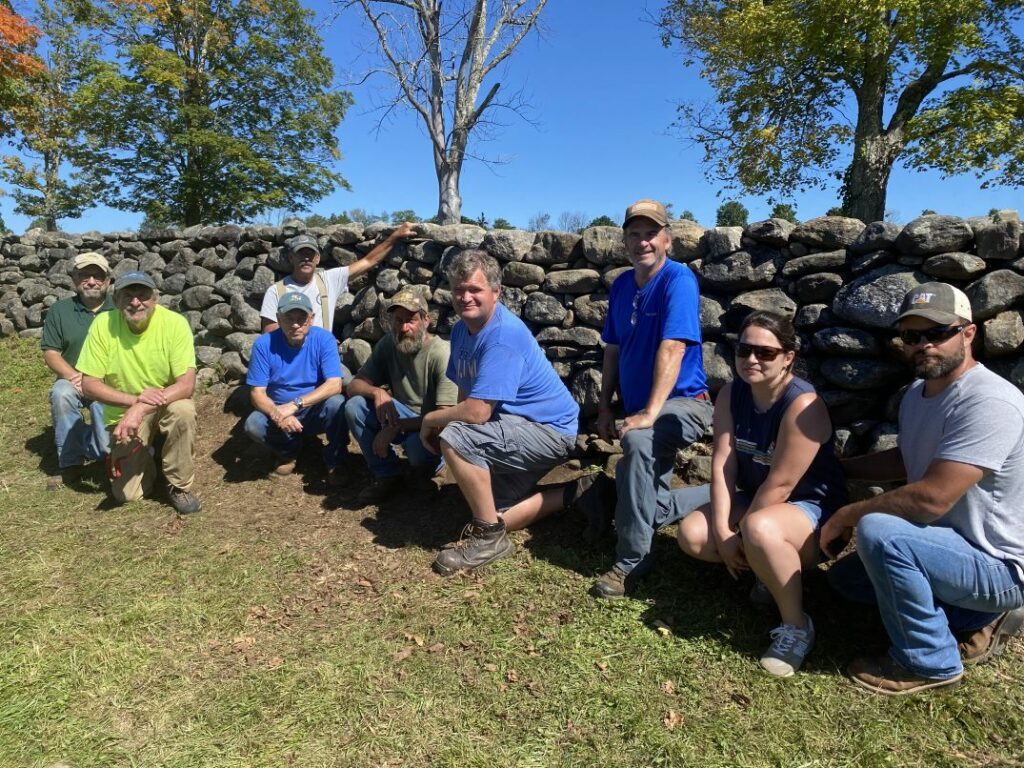 Led by master stone artisan and mason Kevin Fife, this hands-on workshop introduces participants to the engineering and aesthetics of the Shakers' stone wall-building skill through the restoration of a wall section at The Village.
"You can learn some history of the walls and how to build them correctly—whether you are a homeowner or a novice—and learn how to go about it the right way," he said.
At the upcoming workshops, which include gourmet lunch and drinks, participants will work on a double face stone wall. Regarding the educational component of the workshop, Fife said he will talk about the history of stone walls in New England in addition to showing participants different types of walls throughout The Village.
Most New England settlers came from Europe," he explained. "When they cleared the land, they created stump fences and added webs and brush in between so sheep and other animals couldn't get out. Some walls date back to the mid 1600's." 
For Fife, his particular affinity for the Shakers stems from his own history, as his family has lived in Canterbury for many generations and were close friends with the them. At times, the Fife family worked with the Shakers and, in later years, helped the Sisters when the brothers had passed on.
"I started restoring stonewalls at Shaker Village in 1998 when I completed a 350 foot wall, he added.
Fife will be joined by Brian Erickson, as the two have worked together for "quite a few years." "I started full-time with him over a year ago, and I love it," said Erickson, who said he met Fife 6 or 7 years ago. "[Kevin] was teaching a workshop, and I wanted a stone wall, so he worked with me on that."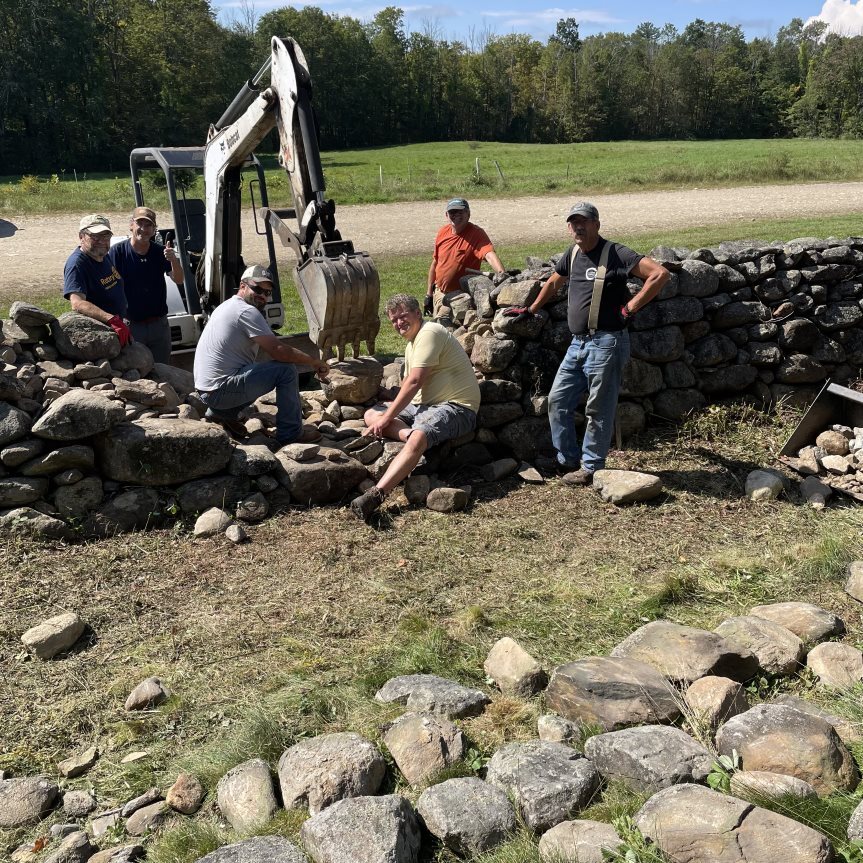 According to Fife, his enjoyment in building stone walls stems from a lifelong love of nature and art, the latter of which he pursued in high school in various classes. He then attended the University of New Hampshire where he earned a bachelor's degree in environmental conservation in 1985. He said he initially planned to be a landscape architect, but employment at St. Paul's School in Concord introduced him to his first stone wall experience. "I worked with an old mason who taught me the basics, and I then got a job with landscape hardscape," he said. "I learned a lot through a lot of masons and by studying old work."
To enroll in The Village's Stone Wall Workshop, which runs from 9:00 a.m. to 4:00 p.m. on August 13/14 or August 27/28, click this link. The $250 fee for the workshop includes materials, gourmet lunch, and drinks each day. Tuition for returning participants is $150.
About Canterbury Shaker Village
Featuring 694 acres of forests, fields, gardens, nature trails, and mill ponds under permanent conservation easement, the Village is designated as a National Historic Landmark with 25 restored original Shaker buildings and 4 reconstructed Shaker buildings. In addition to tours, exhibits, and programs, Canterbury Shaker Village provides wonderful, relaxing, and beautiful indoor and outdoor spaces for weddings and events.
Canterbury Shaker Village is a member of the NH Heritage Museum Trail, which connects the public with culturally rich heritage institutions in New Hampshire. For more information about The Trail, visit nhmuseumtrail.org.