'Seats' Filling Fast For Stone Wall Workshops
According to the United States Department of Agriculture, there are more than 250,000 miles of natural stone walls in New England. On August 13/14 and August 27/28, there will be two opportunities to restore but a small section of one of these natural stone walls at Canterbury Shaker Village's two-day Stone Wall Workshops.
"We have people from all different backgrounds participate in these workshops," said Leslie Nolan, executive director of the Village. "You will learn an old world skill that you can apply around your own home, and we will also provide gourmet lunch and drinks…It is work, but also a lot of fun."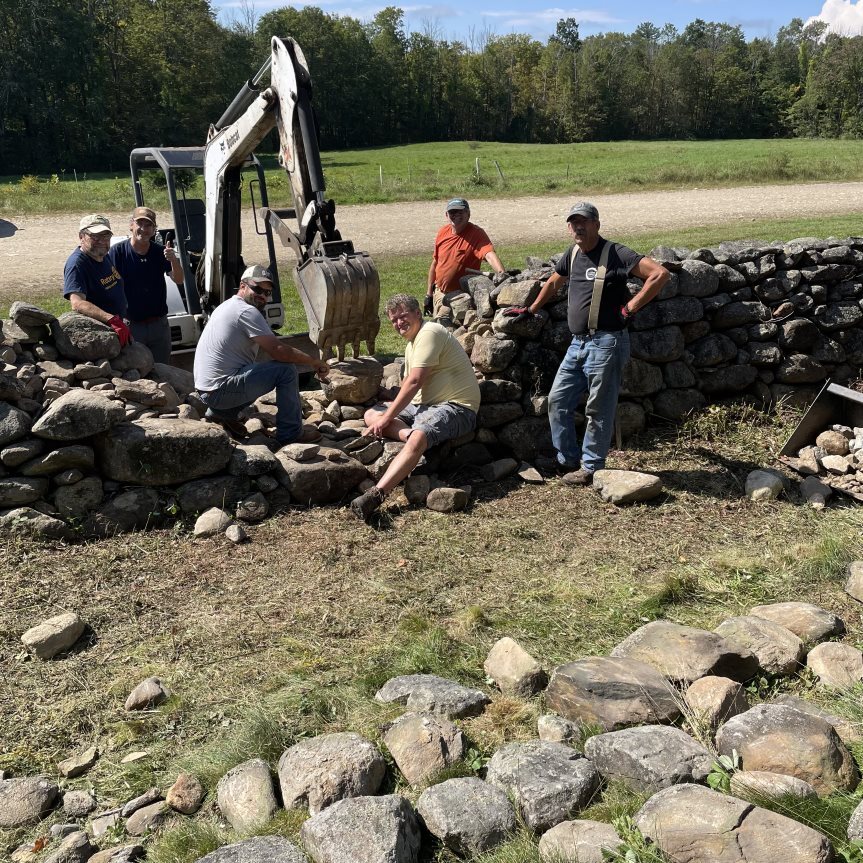 These hands-on workshops are led by master stone artisan and mason Kevin Fife, who will also discuss the history of stone walls in New England and show participants different types of walls throughout the Village. Some walls in New England date back to the mid-1600s. "Most New England settlers came from Europe," he said. "When they cleared the land, they created stump fences and added webs and brush in between so sheep and other animals couldn't get out."
To enroll in the Village's Stone Wall Workshop, 9:00 a.m. to 4:00 p.m. on August 13/14 or August 27/28, visit shakers.org. The workshop includes materials, gourmet lunch, and drinks each day. Tuition for returning participants is $150 and $250 for new participants.
About Canterbury Shaker Village
Featuring 694 acres of forests, fields, gardens, nature trails, and mill ponds under permanent conservation easement, the Village is designated as a National Historic Landmark with 25 restored original Shaker buildings and 4 reconstructed Shaker buildings. In addition to tours, exhibits, and programs, Canterbury Shaker Village provides wonderful, relaxing, and beautiful indoor and outdoor spaces for weddings and events.
Canterbury Shaker Village is a member of the NH Heritage Museum Trail, which connects the public with culturally rich heritage institutions in New Hampshire. For more information about The Trail, visit nhmuseumtrail.org.