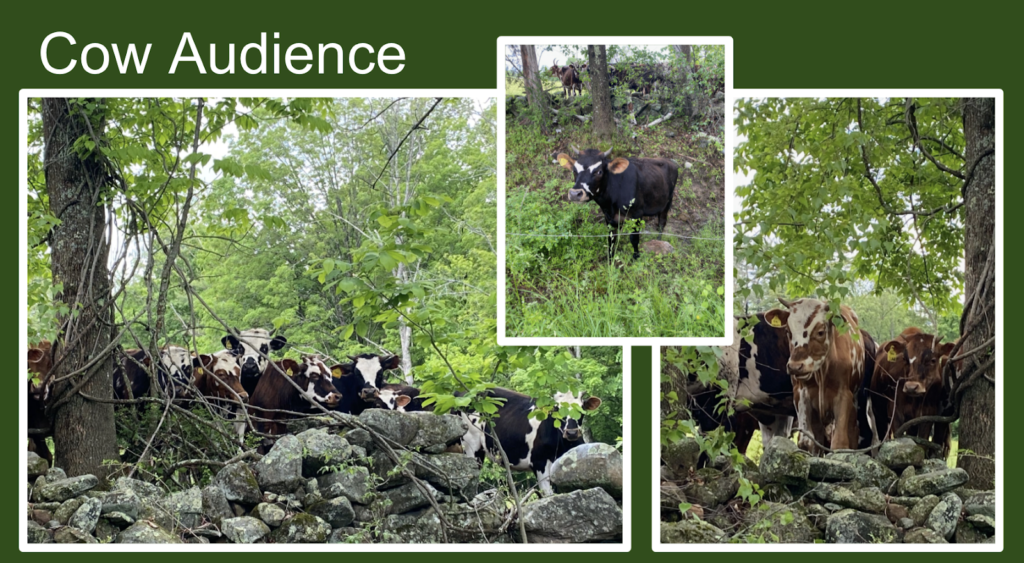 Stewards Day at CSV – June 4, 2021
By Jennifer J. Montgomery
Over the Elbow Protective Gloves, 360 Degree Face Nets & Big White Socks!
As we gathered for our session, we shared stories about individual approaches to avoiding pesky summer insects.  Our outfits were colorful from heads to toes and fingertips and included a variety of scents to dissuade any potential interlopers.    
We agreed to remove invasive vines in the lower pasture.  As we walked the trail, a steward quietly reported that she observed the roosting turkey in the "off limits" brush pile.  Our work would not disturb the turkey today.
Soon we were greeted by the scent and sounds of cows feeding in an adjoining pasture.  Sensing our presence, the herd edged closer to the trail and shared their own comments on our colorful fashions and human scents.  A few stumbled into a nearby ravine and began to feast on sweet low brush growing in a stream of rainwater run-off.   
Meanwhile, we attended to clipping invasive vines from higher tree branches toward the wide entrance to the lower pasture. Then, as a team, we walked along the exterior side of the wall to plan future work sessions and located a number of century old apple trees that John Haberle suggested as a project. Surrounded by saplings, invasive plants and other wildlife, it will be an interesting challenge.  Join us next week, if you are available as we continue our work around the rock wall and other interesting trees at Canterbury Shaker Village.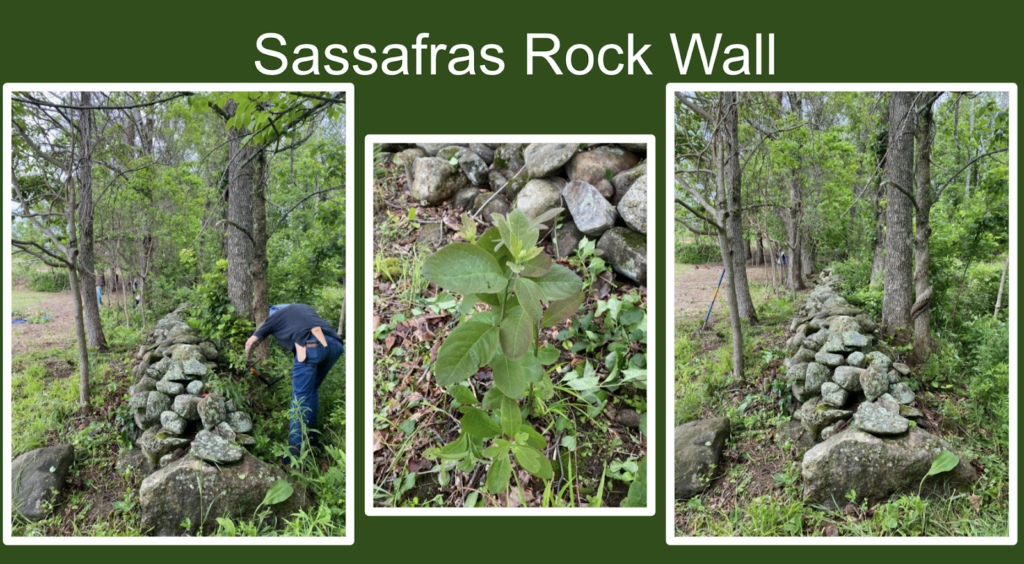 Join us next week as work continues to help restore the Village land for new and returning visitors at the Canterbury Shaker Village. 

Date:  Friday mornings 9:00 AM – 12:00 noon
Location:  Meet in the Shaker Village parking lot
Hosts: Mike Barwell, Jennifer Solms, Mary Lou Dopart (someone will be on-site each week)
Training Required:  All stewards are to view the training and follow its instructions.  It's filled with helpful information about protecting against virus transmission.   Here is the link to the training video.
Equipment:  The training recommends bringing you own equipment including gloves, trowels, rakes, etc.  Don't forget protection against inclement weather. 
Food: Bring your own water or beverage along with lunch or snacks.
Registration/Questions:  Jennifermontgomery@me.com