Stone Wall Workshops Offer Unique Opportunity at Canterbury Shaker Village
Stone walls are found throughout the New England countryside—and set on nearly 700 acres just outside Concord, New Hampshire, Canterbury Shaker Village is no exception. "We have stone walls throughout our property, some of which need repairs during the warmer months," explained Executive Director Leslie Nolan. "Several years ago, we realized we had the perfect backdrop for a workshop-style program."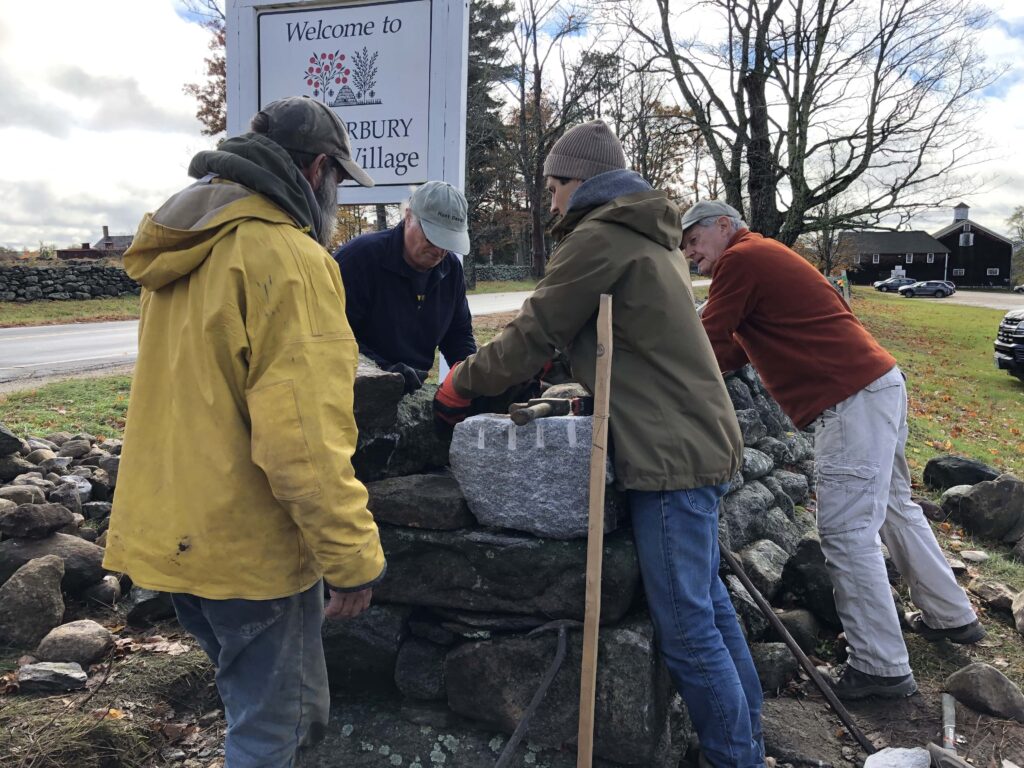 This realization has led to the Village's popular two-day Stone Wall Workshops with the next one scheduled to take place on Saturday, October 29 and Sunday, October 30. Led by master stone artisan and mason Kevin Fife, this hands-on workshop introduces participants to the engineering and aesthetics of the Shakers' stone wall-building skills through the restoration of a wall section at the Village.
According to past participant Jon Old, the workshop is "terrific," especially in regards to learning from Fife himself. "It was a joy to work with and learn from Kevin in a beautiful place, meet new people, and share in the camaraderie of working on the project together," he noted.
Part of the joy he experienced in the workshop—he has participated in two—stems from its very nature. "You learn the craft, but at the same time you're helping the institution," Old said. "You're working on a part of the wall that needs to be fixed anyway, so you are giving back to an organization that is a worthy cause itself. It's a win-win for everyone. If you're looking for an opportunity to learn from one of the best in a very friendly, informal, fun environment where you are going to get great exercise and meet great new people and feel like you're contributing to a wonderful nonprofit that could use your help, it's a wonderful opportunity."
In addition to a beautiful natural backdrop, the workshop includes a gourmet lunch and drinks each day. Tuition for returning participants is $150 and $250 for new participants.
About Canterbury Shaker Village
Featuring 694 acres of forests, fields, gardens, nature trails, and mill ponds under permanent conservation easement, the Village is designated as a National Historic Landmark with 25 restored original Shaker buildings and 4 reconstructed Shaker buildings. In addition to tours, exhibits, and programs, Canterbury Shaker Village provides wonderful, relaxing, and beautiful indoor and outdoor spaces for weddings and events.
Canterbury Shaker Village is a member of the NH Heritage Museum Trail, which connects the public with culturally rich heritage institutions in New Hampshire. For more information about The Trail, visit nhmuseumtrail.org.