The Wholly Rollers to Perform at Canterbury Shaker Village
A Concord-based band that performs bluegrass, old time, string band, and gospel music, The Wholly Rollers returns to Canterbury Shaker Village's Music on the Green on Sunday, July 9 at 4:00 p.m.
"We are thrilled to welcome The Wholly Rollers back to the Village," noted Executive Director Leslie Nolan "Their unique blend of bluegrass and gospel, combined with the historic ambiance of the Village, promises to create an extraordinary afternoon of music and entertainment."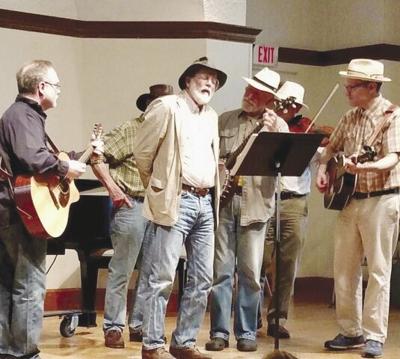 Music on the Green is sponsored by CCA Global Partners, New Hampshire Dance Collaborative (NHDC), and Kathleen Belko, Trustee. "We could not host this series without their amazing support," added Nolan.
Held outside in a natural, intimate setting, the Music on the Green series features various types of music for all ages and runs every Sunday, 4:00 p.m. to 5:00 p.m., from July 2 – September 17. Admission is free with a suggested donation of $20. 
About Canterbury Shaker Village
Featuring 694 acres of forests, fields, gardens, nature trails, and mill ponds under permanent conservation easement, the Village is designated as a National Historic Landmark with 25 restored original Shaker buildings and 4 reconstructed Shaker buildings. In addition to tours, exhibits, and programs, Canterbury Shaker Village provides wonderful, relaxing, and beautiful indoor and outdoor spaces for weddings. 
Canterbury Shaker Village is a member of the NH Heritage Museum Trail, which connects the public with culturally rich heritage institutions in New Hampshire. For more information about The Trail, visit nhmuseumtrail.org.