Two-Day Stone Wall Workshop Returns to the Village
With estimates ranging from tens of thousands to hundreds of thousands of miles in total length, stone walls are ubiquitous in New Hampshire and throughout Canterbury Shaker Village.
"These walls are living history," explained Executive Director Leslie Nolan, who said the Village's upcoming Stone Wall Workshop provides participants with the unique opportunity to rebuild part of it. "This is an incredibly popular workshop that teaches participants a skill they can immediately put into practice."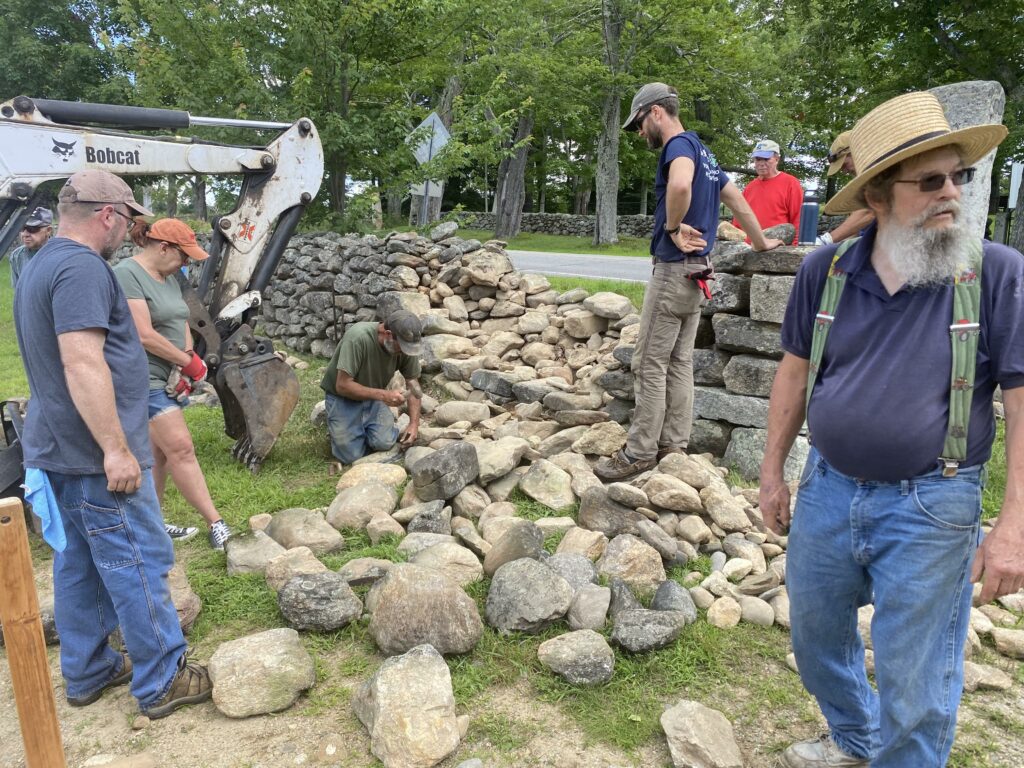 Scheduled to next take place on August 26 and 27, the hands-on workshop will be led by master stone artisan and mason Kevin Fife. In addition to rebuilding a section of a stone wall at the Village, Fife provides insight into the history of stone walls in New England.
"It's a wonderful learning experience led by a master of his craft who also loves the Village," added Nolan. "We are grateful for his continued commitment to the Village and the education of our guests."
The workshop includes materials, gourmet lunch, and drinks each day. In addition to August 26/227, the Village will also host a two-day Stone Wall Workshop on October 21/22. Tuition is $250 per person per workshop.
About Canterbury Shaker Village
Featuring 694 acres of forests, fields, gardens, nature trails, and mill ponds under permanent conservation easement, the Village is designated as a National Historic Landmark with 25 restored original Shaker buildings and 4 reconstructed Shaker buildings. In addition to tours, exhibits, and programs, Canterbury Shaker Village provides wonderful, relaxing, and beautiful indoor and outdoor spaces for weddings. 
Canterbury Shaker Village is a member of the NH Heritage Museum Trail, which connects the public with culturally rich heritage institutions in New Hampshire. For more information about The Trail, visit nhmuseumtrail.org.