Canterbury Shaker Village Launches Annual Fund Campaign
Canterbury Shaker Village has launched its Annual Fund Campaign, a fund (and friend) raising effort designed to address gaps in its annual budget. For staff as well as members on the Board of Trustees, however, the Annual Fund Campaign also serves as a gentle reminder of the Village's continued significance.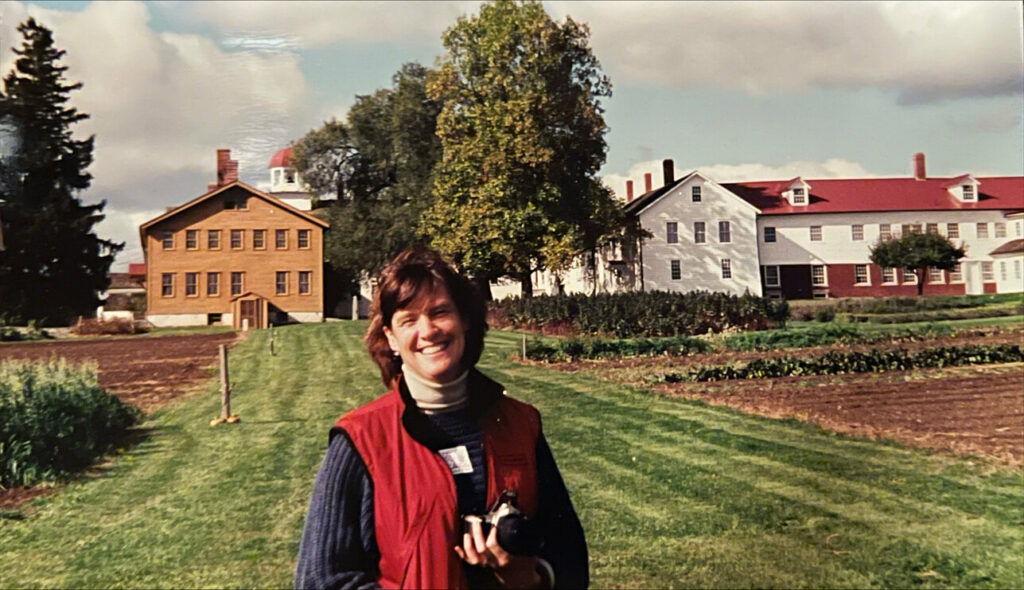 "Canterbury Shaker Village today is a rare, unique and authentic experience," said Juliana Phillips, who has been associated with the Village both as a Corporator and Trustee since 1992. "The Village is a window into what was a 200-year American experiment in living purposefully, sustainably, spiritually and in harmony with the natural world and one's fellow human being." 
This proverbial window, explained Village Executive Director Leslie Nolan, requires continued maintenance and care. "Some of these structures date to the 1700's," she said. "We are stewards of these buildings and Shaker history."
She cited their Dwelling House (1793) as one example of the Shaker's unique architectural prowess in what is one of the most complete and best preserved remaining Shaker Villages. T-shaped with 56 rooms, the Dwelling House features a Chapel, Paul Revere family bell, and a Shaker library. "This structure expanded through the years—and the stories it tells are just amazing," added Nolan.
Many of these stories reflect Shaker values, which continue to teach (and inspire) Phillips. "I'm inspired by their abundant resilience, ingenuity, kindness, compassion and their commitment to investing their whole beings in everything they created," she said.
If there is one thing the Village's Annual Fund Campaign can impart on the public, Phillips cited "the collective power of the original buildings, furniture and objects plus all that was left behind." "It's evidence of their daily lives spent on this wholly intact cultural landscape of 700 acres," she said. "It makes one feel they have arrived at a sacred place of unusual peace and safety." 
About Canterbury Shaker Village
Featuring 694 acres of forests, fields, gardens, nature trails, and mill ponds under permanent conservation easement, the Village is designated as a National Historic Landmark with 25 restored original Shaker buildings and 4 reconstructed Shaker buildings. In addition to tours, exhibits, and programs, Canterbury Shaker Village provides wonderful, relaxing, and beautiful indoor and outdoor spaces for weddings. 
Canterbury Shaker Village is a member of the NH Heritage Museum Trail, which connects the public with culturally rich heritage institutions in New Hampshire. For more information about The Trail, visit nhmuseumtrail.org.