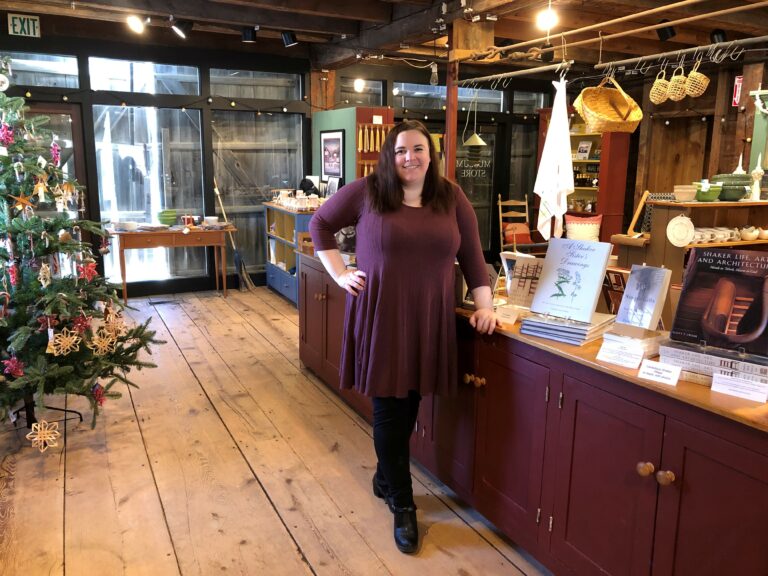 Throughout the month of February, Canterbury Shaker Village is holding a drive to promote its recently "reimagined" membership program. "Membership is a wonderful way for people to participate in the legacy of the Shakers, who placed a high value on friendship, curiosity, beauty, creativity, and nature," said Visitor Services Manager Jamie Nikstad.
Some of the new membership benefits include a new discount card with dining, arts and entertainment, health and wellness, shopping, and services discounts throughout New England. Higher-level memberships also include complimentary membership to the National Association of Reciprocal Museums (NARM), which provides free entry to more than 1,000 museums across North America.
In addition to free admission to indoor tours, core benefits include free admission to a new SmartphoneTour, discounts on workshops and at the Village Store, and invitations to exclusive members-only events. "When you become a member of the Village, we want it to feel very special," added Nikstad. "Members will also receive exclusive access to a members-only newsletter, which will give an inside peek into what is happening and what is next at the Village."
According to Leslie Nolan, executive director of the Village, substantial thought went into their "reimagined" membership program. "A strong, vibrant membership enhances our ability to maintain this beautiful, historically important property for future generations," she said.
About Canterbury Shaker Village
Featuring 694 acres of forests, fields, gardens, nature trails, and mill ponds under permanent conservation easement, the Village is designated as a National Historic Landmark with 25 restored original Shaker buildings and 4 reconstructed Shaker buildings. In addition to tours, exhibits, and programs, Canterbury Shaker Village provides wonderful, relaxing, and beautiful indoor and outdoor spaces for weddings and events. 
Canterbury Shaker Village is a member of the NH Heritage Museum Trail, which connects the public with culturally rich heritage institutions in New Hampshire. For more information about The Trail, visit nhmuseumtrail.org.