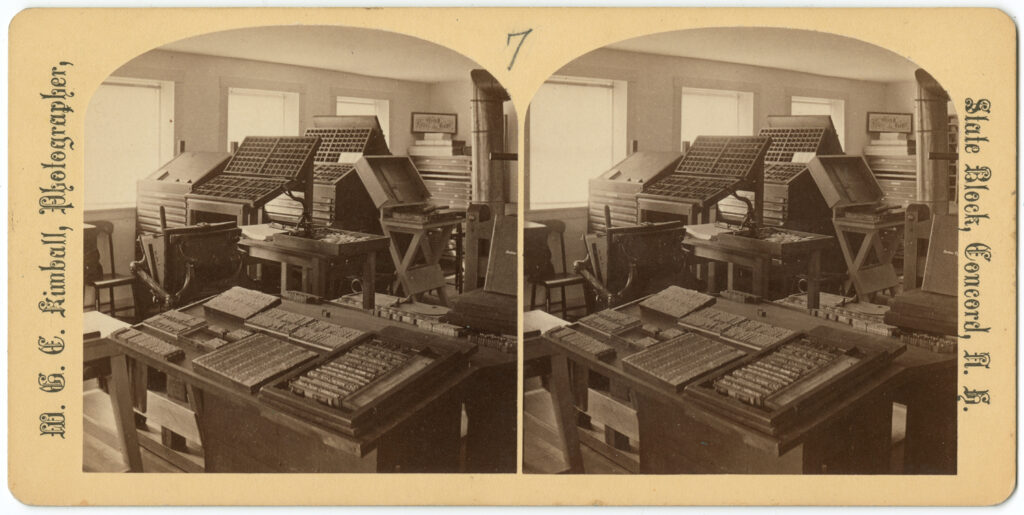 Recently, Canterbury Shaker Village launched The Blinn Report, an online blog that highlights objects from its vast and varied collections as well as the many stories they reveal about this long-lived utopian community.
"This is a fun and meaningful way to introduce people to the Shakers, who were innovative and revolutionary well ahead of their peers," explained Leslie Nolan, executive director of the Village.
The Shakers emigrated to the United States in 1774 and eventually established nineteen self-contained communities from Maine to Kentucky. Canterbury Shaker Village is one of the oldest, most typical and most completely preserved of these Shaker Villages.
"The Shakers challenged nearly every mainstream ideal of American society," added Nolan, who said Shaker beliefs were characterized by communal ownership, pacifism, dancing in worship, gender equity, celibacy, and living simply.
Regarding its name, Nolan said The Blinn Report pays homage to Shaker Elder Henry Clay Blinn (1824-1905), who was a tinker, tailor, typesetter, printer, writer, editor, publisher, teacher, and beekeeper among other occupations. "He was also devoted to dentistry, cabinetmaking, and mapmaking," Nolan said. "He even created a museum, which was called a cabinet of curiosities."
Released monthly, The Blinn Report honors the "insatiable curiosity" of Blinn and, by extension, the Shakers themselves. One example of the kind of stories contained in the series include why the Shakers painted their beds green.
The deeper purpose behind The Blinn Report extends beyond that of mere entertainment, however. "We want to inspire people to embrace the Shaker values of community, simplicity, and innovation," said Nolan.
The Blinn Report is made possible by Village members, whose contributions support original research and storytelling. To learn more about The Blinn Report, visit shakers.org/news/the-blinn-report.
About Canterbury Shaker Village
Featuring 694 acres of forests, fields, gardens, nature trails, and mill ponds under permanent conservation easement, the Village is designated as a National Historic Landmark with 25 restored original Shaker buildings and 4 reconstructed Shaker buildings. In addition to tours, exhibits, and programs, Canterbury Shaker Village provides wonderful, relaxing, and beautiful indoor and outdoor spaces for weddings. 
Canterbury Shaker Village is a member of the NH Heritage Museum Trail, which connects the public with culturally rich heritage institutions in New Hampshire. For more information about The Trail, visit nhmuseumtrail.org.