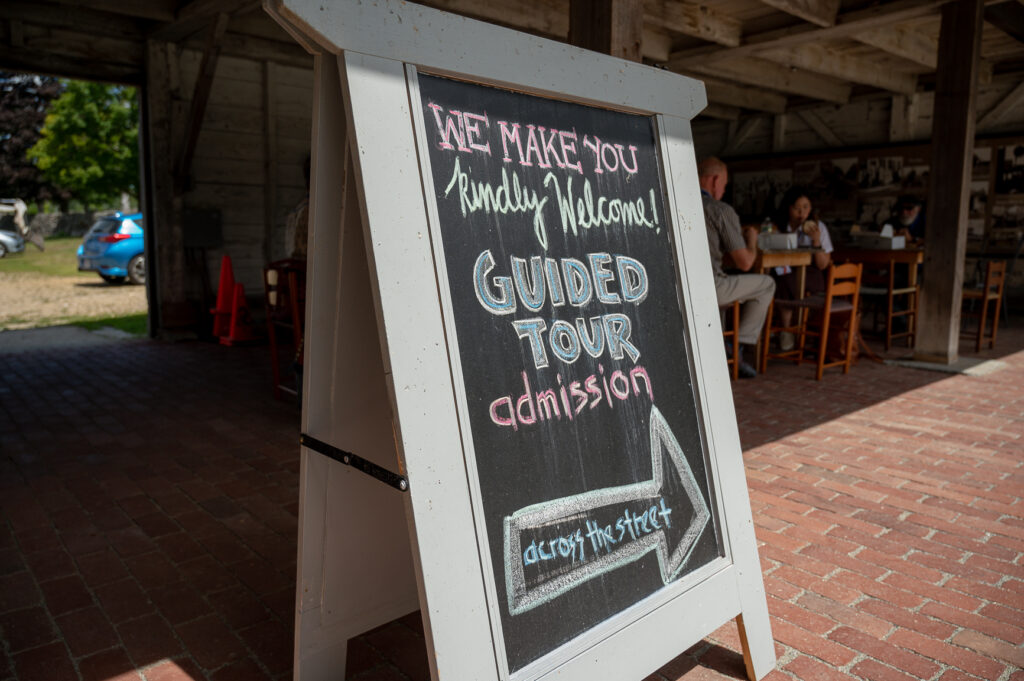 Saturday, May 13 marks Opening Day at Canterbury Shaker Village with several special events scheduled to take place in addition to indoor guided tours.
At 10:00 a.m., Opening Day at the Village begins with Canterbury Shaker Village XC 5K, the third race in the Capital Area Race Series (CARS), sponsored by Northeast Delta Dental. Featuring miles of groomed trails on nearly 700 acres, the Village hosts cross-country races throughout the year. 
At 11:00 a.m., visitors can learn more about the Village's new exhibition, "For Shakers, By Shakers: Canterbury Shaker Furniture from the Collection," at a free Walk & Talk with Education Manager Kyle Sandler. The result of meticulous research over a period of many months, the exhibition explores the breadth of Canterbury Shaker furniture through craftsmanship, color, design, materials, and purpose.
From 1:00 p.m. to 3:00 p.m. in the Carriage House, visitors will have the opportunity to meet Curator of Collections Shirley Wajda, who will discuss recent discoveries in the Village's collection. Some of her discoveries are discussed in the Village's online blog, The Blinn Report, available at shakers.org.
"We are thrilled to welcome visitors from across New Hampshire and the world for a season full of surprises at Canterbury Shaker Village," said Executive Director Leslie Nolan. "Explore our trails or go shopping in the Village Store—make a day of it here."
In May and June, indoor guided tours take place at 11:00 a.m., 1:00 p.m. and 3:00 p.m., Tuesday through Sunday. In addition to indoor guided tours, the Village interprets Shaker life through exhibits, restored historic structures, gardens, and educational programs.
About Canterbury Shaker Village
Featuring 694 acres of forests, fields, gardens, nature trails, and mill ponds under permanent conservation easement, the Village is designated as a National Historic Landmark with 25 restored original Shaker buildings and 4 reconstructed Shaker buildings. In addition to tours, exhibits, and programs, Canterbury Shaker Village provides wonderful, relaxing, and beautiful indoor and outdoor spaces for weddings. 
Canterbury Shaker Village is a member of the NH Heritage Museum Trail, which connects the public with culturally rich heritage institutions in New Hampshire. For more information about The Trail, visit nhmuseumtrail.org.