Canterbury Shaker Village To Host Artisan Market
On Saturday, September 10 from 10:00 a.m. to 5:00 p.m., Canterbury Shaker Village will host an Artisan Market with craft booths, guided tours, live music, farmers' market, food, and more. 
A celebration of artisanal, handcrafted work, the popular annual event provides visitors with the unique opportunity to "be inspired" in the words of participating artisan Philip Nadeau, who will sell his hand-crafted footstools. "The Village is a time capsule, serving as a reminder for us, I believe, to hold onto those meaningful human attributes that are at the most risk for being neglected," he said.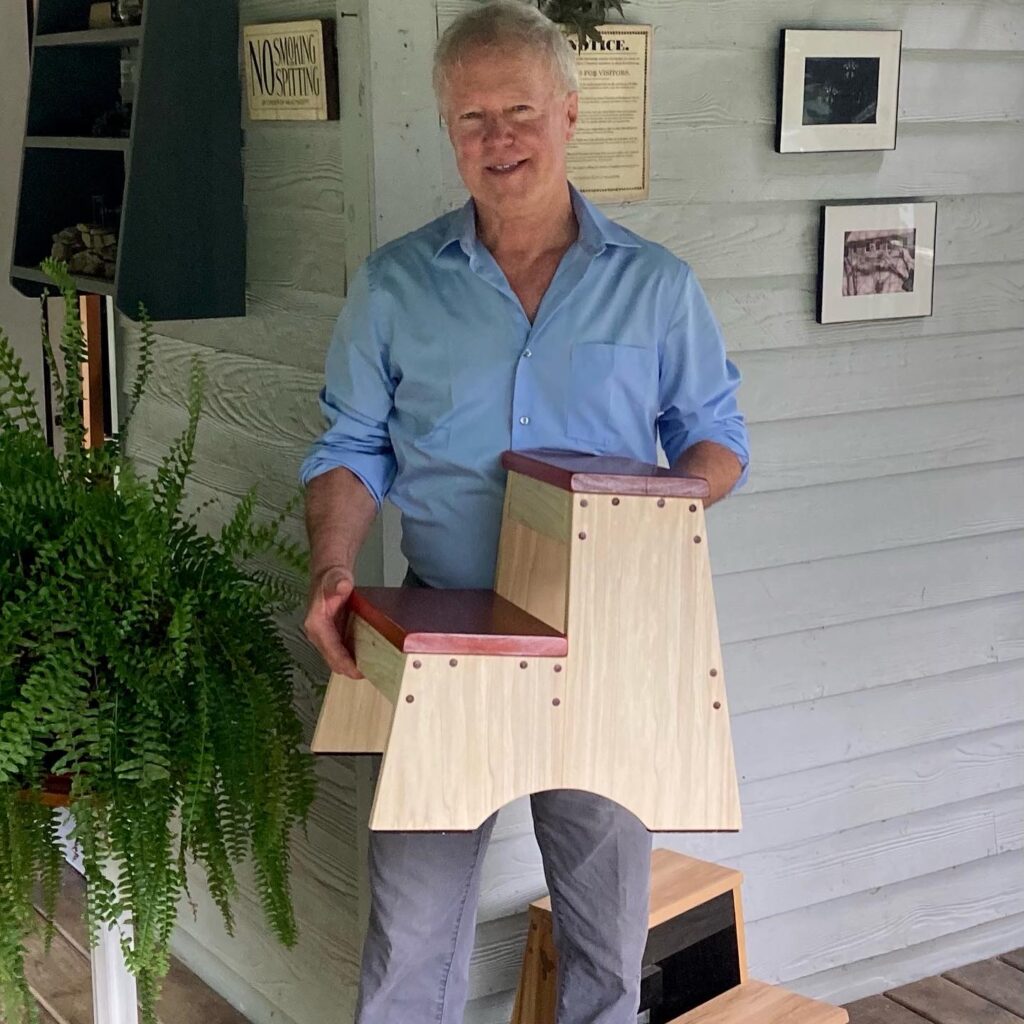 In addition to vendor, Nadeau fulfills several interrelated roles at the Village, including member, volunteer, and donor. For him, time spent at the Village serves as refuge, a retreat from "our nation's hurried lifestyle."
"While here, one can learn of a distant and unique way of life practiced by a small but devoted group of individuals who preached, but more importantly, practiced a lifestyle of true egalitarianism, simplicity, and industriousness," he said.
Nadeau will be joined by more than two dozen other artisans at the Artisan Market, including Vicki Chase of Canterbury Soapworks. Citing this as her first Artisan Market, Chase said this is also her first summer selling products in person at farmers markets and other venues. 
"I love selling to people in person, seeing their reactions to my soaps, and helping them choose a soap they will like if they want guidance," she said. "I absolutely love repeat customers—it's a treat when people return to tell me they love my soap and then buy more."
In addition to Nadeau and Chase, other juried artisans will display and sell everything from hand-knit and woven items to jewelry, rugs, and pottery. At the farmers' market, visitors can shop for produce, prepared foods, soaps, candles, oils, and more.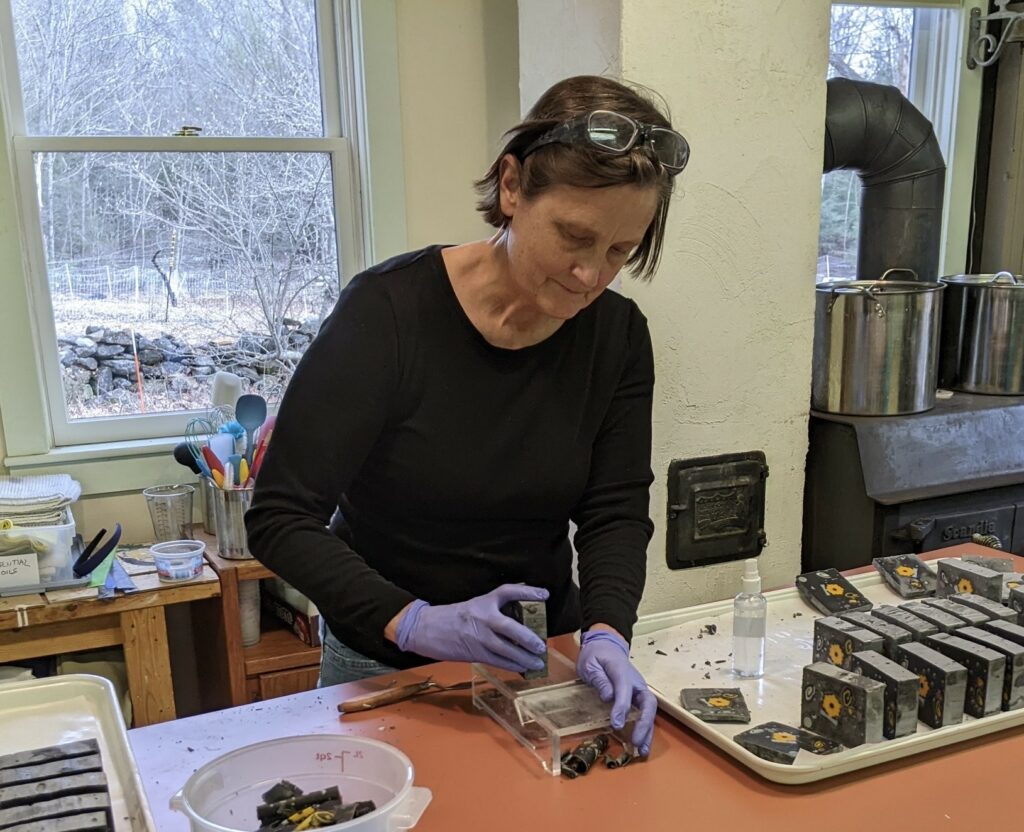 According to Jill Lessard, program coordinator at the Village, the Artisan Market is also notable for its food and live music. "We will have Beans & Greens Farm's Taco Food Truck, and The Mink Hills band will be here in the afternoon, so this is a festival in the truest sense of the word," she said.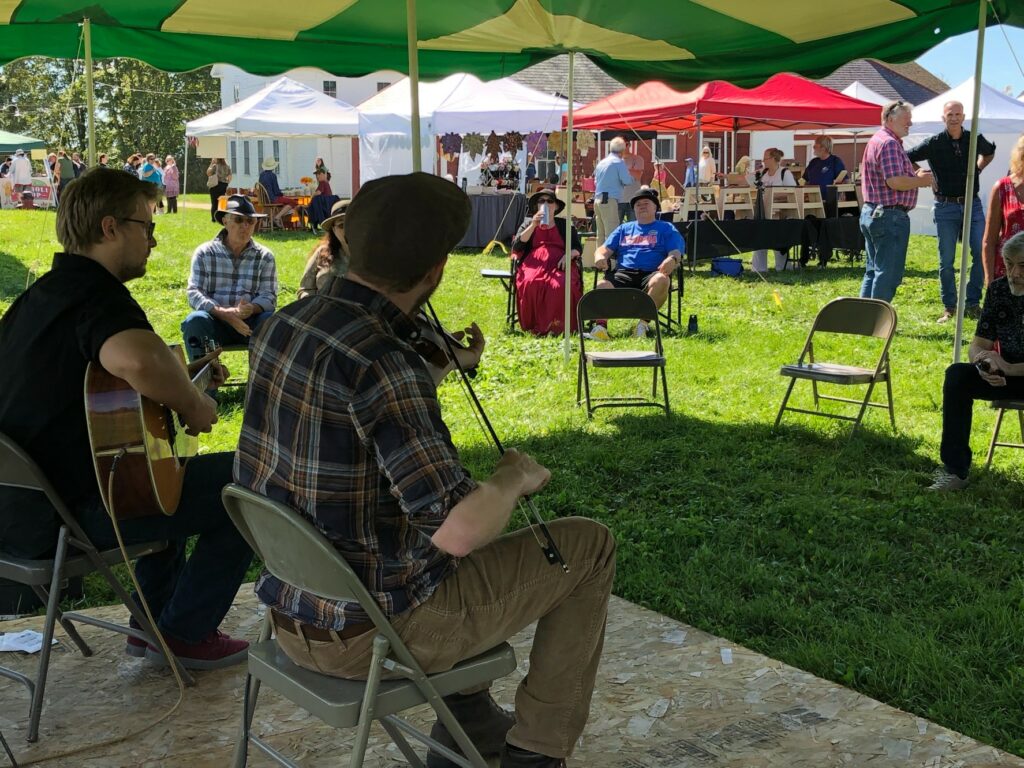 For nature lovers, the Artisan Market can serve as home base to miles of walking trails on the Village's nearly 700-acre campus. Visitors can also walk on the pathways that connect the Village's 25 restored original Shaker buildings and 4 reconstructed Shaker buildings.
"One can walk the same paths, unpaved still, of either original granite block or solid ground, traveled by the brethren and sisters who, in many instances, lived on this revered site nearly all of their lives," added Nadeau. "Come to the Canterbury Shaker Village and be inspired."
About Canterbury Shaker Village
Featuring 694 acres of forests, fields, gardens, nature trails, and mill ponds under permanent conservation easement, the Village is designated as a National Historic Landmark with 25 restored original Shaker buildings and 4 reconstructed Shaker buildings. In addition to tours, exhibits, and programs, Canterbury Shaker Village provides wonderful, relaxing, and beautiful indoor and outdoor spaces for weddings and events.
Canterbury Shaker Village is a member of the NH Heritage Museum Trail, which connects the public with culturally rich heritage institutions in New Hampshire. For more information about The Trail, visit nhmuseumtrail.org.