Canterbury Shaker Village To Host Make a #3 Shaker Oval Box Workshop
An historic Shaker woodworking shop will serve as backdrop to Canterbury Shaker Village's Make a #3 Shaker Oval Box Workshop on Saturday, October 7, 9:00 a.m. to 4:30 p.m. At the workshop, participants will learn to carve, bend, and assemble a #3 cherry oval box. Known for their ingenious design, Shaker boxes are constructed using a series of thin, flexible wooden strips that are bent and secured together without the use of glue.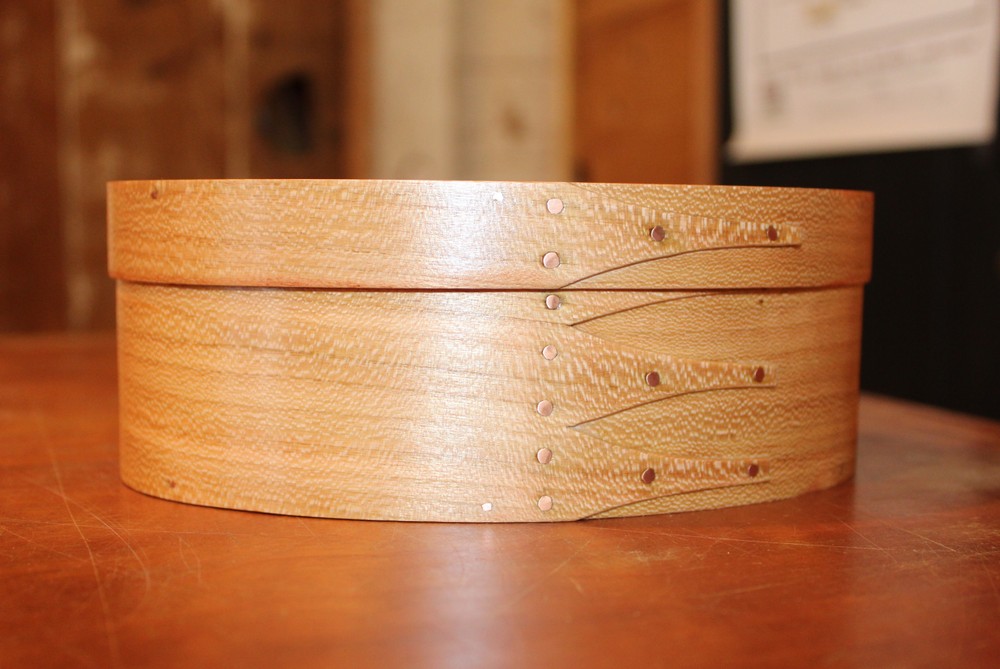 "The result is a sturdy, elegant, and lightweight box as beautiful as it is functional," said Executive Director Leslie Nolan. "No experience is necessary, and we will supply all the materials and tools you will need." Make a #3 Shaker Oval Box Workshop takes place on Saturday, October 7 from 9:00 a.m. to 4:30 p.m. The cost is $250.
About Canterbury Shaker Village
Featuring 694 acres of forests, fields, gardens, nature trails, and mill ponds under permanent conservation easement, the Village is designated as a National Historic Landmark with 25 restored original Shaker buildings and 4 reconstructed Shaker buildings. In addition to tours, exhibits, and programs, Canterbury Shaker Village provides wonderful, relaxing, and beautiful indoor and outdoor spaces for weddings. 
Canterbury Shaker Village is a member of the NH Heritage Museum Trail, which connects the public with culturally rich heritage institutions in New Hampshire. For more information about The Trail, visit nhmuseumtrail.org.