Canterbury Shaker Village To Offer Unique Learning Opportunity for Students
Recently, a state-of-the-art lab has been created within Canterbury Shaker Village's Hubbard Education Center in preparation for Introduction to Scientific Research, an innovative hand-on educational program based in Science, Technology, Engineering, and Math (STEM). Developed by New Hampshire Academy of Science (NHAS), the program is designed for students in grades 8 – 10.
According to Dr. Peter Faletra, executive director at NHAS, the program is unique in that it provides a learning experience not possible in secondary schools. "We create an environment so students can actually do something that uses advanced scientific equipment that you would usually see in a good college laboratory," he explained.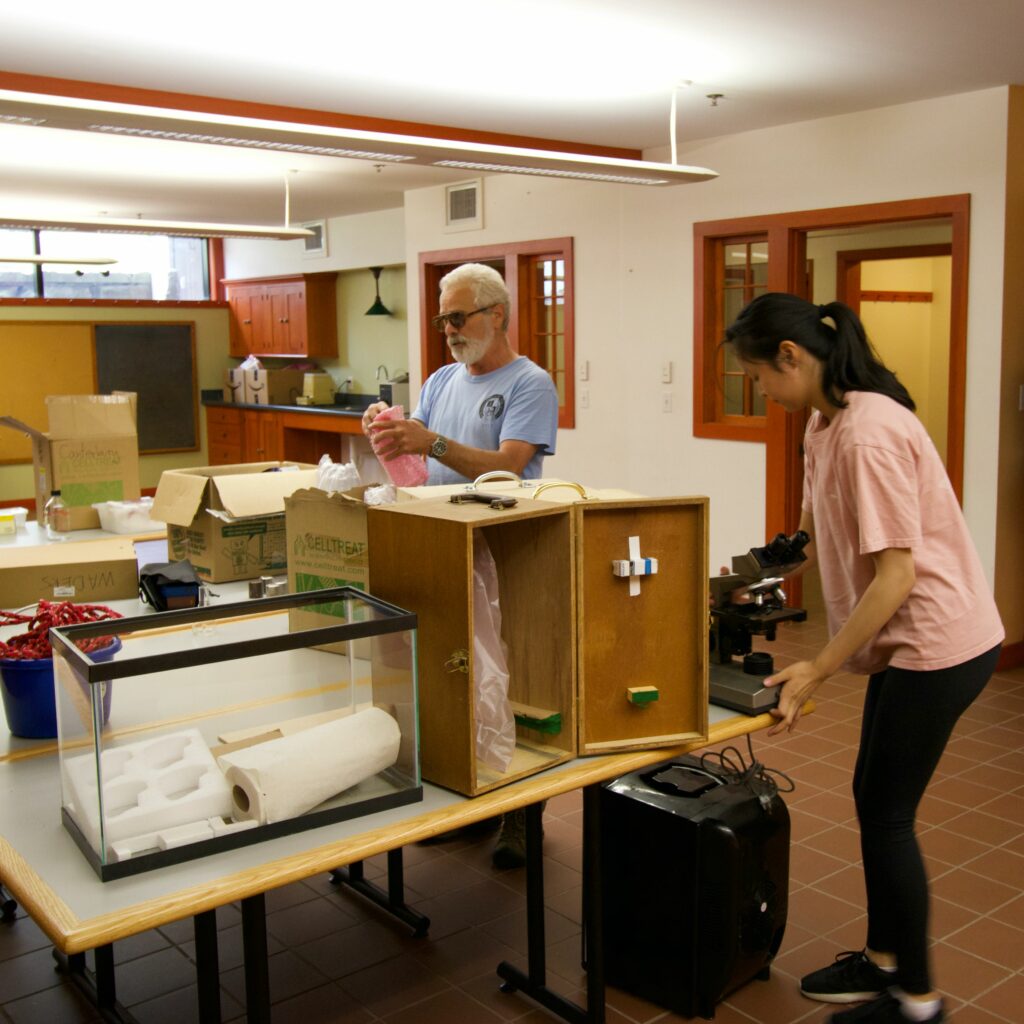 Regarding the program's subject matter, students will not only sample the chemistry of the water quality on The Village's 700-acre campus, but also isolate bacteria as well as identify and sequence it. Expressing enthusiasm at this first collaboration with The Village, Faletra said the potential to expand such programming is significant.
"At our main lab in Lyme, students at the high school and middle school level experience the complete scientific process — from designing an experiment and executing it to collecting and analyzing before presenting it to the scientific community," he said. "There is that same potential here at Canterbury Shaker Village."
According to Leslie Nolan, executive director at The Village, the chance to work with NHAS to offer "an incredible learning experience" reflects a core value of the Shakers themselves.
"The Shakers were innovators, always learning and adopting new technologies," she said. "This program aligns with their philosophy and our mission as an educational institution."
Introduction to Scientific Research takes place at The Village in two separate sessions, July 18 – 22 and July 25 – 29, from 8:30 a.m. – 4:30 p.m. Full-price tuition is $750 with half-price scholarships available on a first-come, first-served basis. A full lunch with gourmet sandwiches is included in the tuition price.
For more information about Introduction to Scientific Research, call NHAS's Karyn Yeatman at (603) 303-3863, or visit nhacadsci.org/summer. To register, use promo code SHAKER50 and click this link. For those who prefer to pay by check, enter the code, CHECK, at checkout.
About Canterbury Shaker Village
Featuring 694 acres of forests, fields, gardens, nature trails, and mill ponds under permanent conservation easement, the Village is designated as a National Historic Landmark with 25 restored original Shaker buildings and 4 reconstructed Shaker buildings. In addition to tours, exhibits, and programs, Canterbury Shaker Village provides wonderful, relaxing, and beautiful indoor and outdoor spaces for weddings and events.
Canterbury Shaker Village is a member of the NH Heritage Museum Trail, which connects the public with culturally rich heritage institutions in New Hampshire. For more information about The Trail, visit nhmuseumtrail.org.