Music on the Green to Feature Singer-Songwriter Katie Dobbins
On Sunday, August 21, singer-songwriter and NH native Katie Dobbins will perform at Canterbury Shaker Village's Music on the Green series. Music Box Pete has referred to Dobbins' sound as "derived within the folk and country mindset, with a realistic and down home sound that transports you directly to Nashville by way of Boston."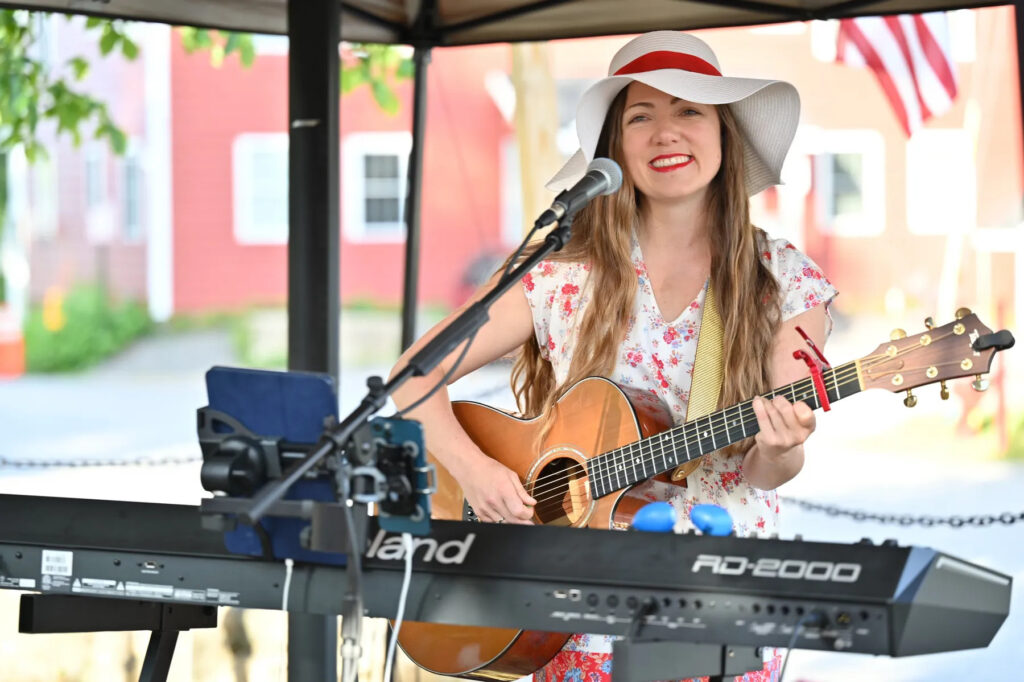 "Katie's folk inspired country sound lends itself to our outdoor space," said Executive Director Leslie Nolan. "This will be a wonderful performance."
Music on the Green performances take place at Canterbury Shaker Village, 288 Shaker Rd, Canterbury, NH from 4:00 p.m. to 5:00 p.m. every Sunday through September 11 with food available from Beans & Greens Farm's Taco Food Truck. Performances are free with a suggested donation of $20. 
Designated as a National Historic Landmark for its architectural integrity and significance, The Village features 25 restored original Shaker buildings, 4 reconstructed Shaker buildings, and 694 acres of forests, fields, gardens, nature trails, and mill ponds under permanent conservation easement. Before performances, tours of The Village are available with a reservation, while visitors are encouraged to explore the nearly 700-acre property and extensive trail system (click here for map). 
Canterbury Shaker Village is a member of the NH Heritage Museum Trail, which connects the public with culturally rich heritage institutions in New Hampshire. For more information, visit nhmuseumtrail.org.