Music on the Green to Feature The Mink Hills Band
On Sunday, July 24, The Mink Hills Band will perform at Canterbury Shaker Village as part of its Music on the Green series. Taking its name from the beautiful and remote Mink Hills of the Sunapee region, The Mink Hills Band has been playing bluegrass, swing, folk, and original compositions throughout northern New England for more than 20 years.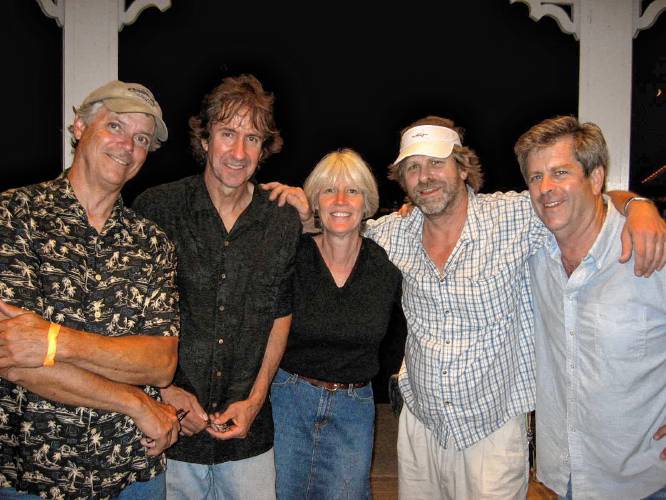 "Our Music on the Green series is inspirational with a beautiful natural backdrop surrounded by miles and miles of trails on our property you can explore before or after the concert," noted Executive Director Leslie Nolan.
Music on the Green performances take place at Canterbury Shaker Village, 288 Shaker Rd, Canterbury, NH from 4:00 p.m. – 5:00 p.m. every Sunday through September 11. Music on the Green is free with a suggested donation of $20.
Before performances, tours of The Village are available with a reservation, while visitors are encouraged to explore the nearly 700-acre property and extensive trail system (map is on website). Canterbury Shaker Village is a member of the NH Heritage Museum Trail, which connects the public with culturally rich heritage institutions in New Hampshire. For more information, visit nhmuseumtrail.org.